Image

At the Ontario Securities Commission (OSC), we carry-out challenging and meaningful work within a collaborative culture to deliver strong investor protection and foster confidence in capital markets. Evolving financial markets mean new ways of thinking, and every day is an opportunity to learn, innovate and grow professionally in a supportive, stimulating workplace. 
See where you fit at the OSC by viewing our current employment opportunities.
Inclusion and diversity at the OSC
The OSC is committed to diversity and it is our priority to provide an inclusive workplace where all our employees feel safe, valued, respected and empowered by ensuring a culture of inclusivity, diversity and equity. To support this commitment, we have an active Pride Employee Group, Asian Employee Network (AEN), Black Employee Network (BEN), and Inclusion & Diversity Council (IDC) that work together to represent diverse employee voices and perspectives and promote a supportive, inclusive experience for their colleagues.
We are a proud partner with the following organizations: BlackNorth Initiative, Canadian Centre for Diversity and Inclusion, and Pride at Work Canada. 



Benefits of working at the OSC
At the OSC, we're invested in our people. Here is what you can expect if you join our team:
interesting and meaningful work with opportunities to learn from forward-thinking professionals

competitive compensation package, including attractive health and dental benefits, premier pension plan and wellness initiatives

culture of learning and mentoring opportunities

flexible work arrangements and generous time off
Sharing fun moments and supporting our community
At the OSC, our work is serious business, but we make the time to celebrate our people, our successes and support our local communities. Best of all, we have fun doing it!  
Image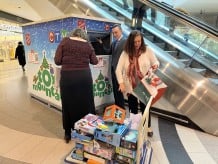 Staff across the OSC spread holiday cheer by donating new, unwrapped toys for children in the community. 
Image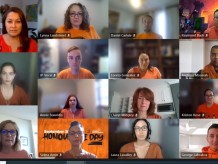 OSC staff wear their support for Survivors of residential schools and in honour of the National Day for Truth and Reconciliation and Orange Shirt Day.
Image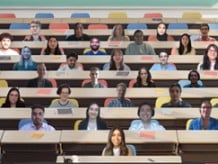 Welcome OSC Class of 2021! Our students got acquainted with their peers during a virtual orientation. Students come with diverse qualifications and education, and work in all areas across the OSC.
Image
We flew our virtual pride flags again this year in celebration of Pride Month. We stand with our employees, LGBTQ2+ community and allies in support of a society where everyone can be who they are.
Image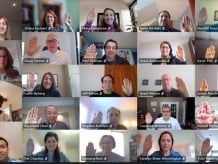 To mark International Women's Day 2021, OSC senior leaders raise their hand to #ChooseToChallenge gender bias and inequality.
Image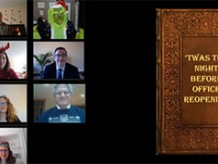 At our 2020 festive get together, we had a visit from The Grinch and executives read an OSC parody of 'Twas the night before Office Reopening and shared their holiday wishes for 2021.
Image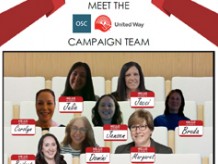 We kicked off our annual United Way campaign virtually this year to raise much needed funds for families and neighbourhoods across the GTA. 
Image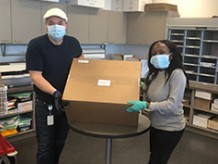 OSC donates surplus PPE to St. Michael's Hospital, "We are grateful to our healthcare workers and pleased to make a contribution to their safety."
Image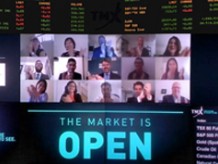 Our Executives and Investor Office opened the markets to mark back-to-school season for investors and to highlight the importance of financial education.
Image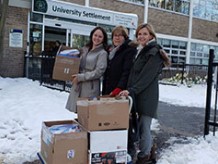 Staff donated more than 100 goodie bags for students who use University Settlement's after-school program.
Image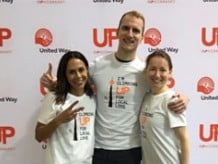 Never ones to shy away from a challenge, OSC staff step up for their community at the annual United Way Corporate Climb.
Image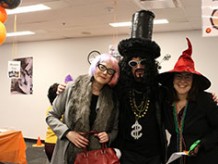 At a Halloween Scare Fair, Executives get into the spirit of raising funds toward our $100k goal for United Way.
Image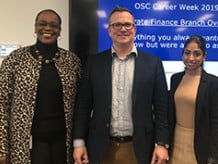 We're always learning and growing professionally. Staff hosted "OSC Career Week" to support their peers in learning new skills and knowledge.
Image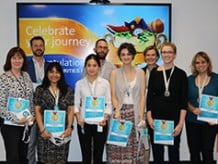 OSC staff take steps to increase their daily activity and improve their health in the Global Challenge's 100-day walking journey. 
Image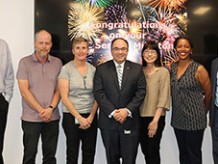 We proudly celebrated employees with career milestones totalling a combined 1,200 years of service with the OSC and public service. 
Image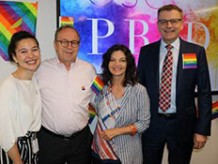 OSC staff show their pride at our 4th Annual Pride Celebration: "One of the most critical things we can do is to create safe spaces for the people around us to be themselves."
Image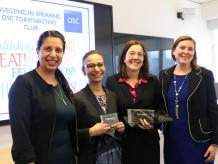 OSC Toastmasters Club has already achieved "Select Distinguished Club" status since its inception in 2017. The club supports more than 30 members in developing their communication and leadership skills. 
Image