Image

Registration
Checking registration helps protect you from unqualified or fraudulent individuals. Always check the registration of any person or business trying to sell you an investment or give you investment advice by using the Canadian Securities Administrators' National Registration Search.
Learn the warning signs of fraud
Investment fraud can be easy to recognize when you know what it looks like. Watch for common warning signs of fraud:
You are promised high returns with little or no risk
You get a hot tip or insider information
You feel pressured to buy
They're not registered to sell investments
Disciplinary history and cease trade orders
In addition to checking the registration of a person or company, use these tools and resources to check qualifications, disciplinary history, or cease trade orders.
Investor warnings and alerts
At the OSC, we issue investor alerts about possible harmful or illegal activity in progress, and maintain a warning list of companies or individuals performing activities that may pose a risk to investors.
Sign up for Investor News
You can also sign up to get the latest updates, tools, and investor warnings from the OSC's Investor Office sent right to your inbox.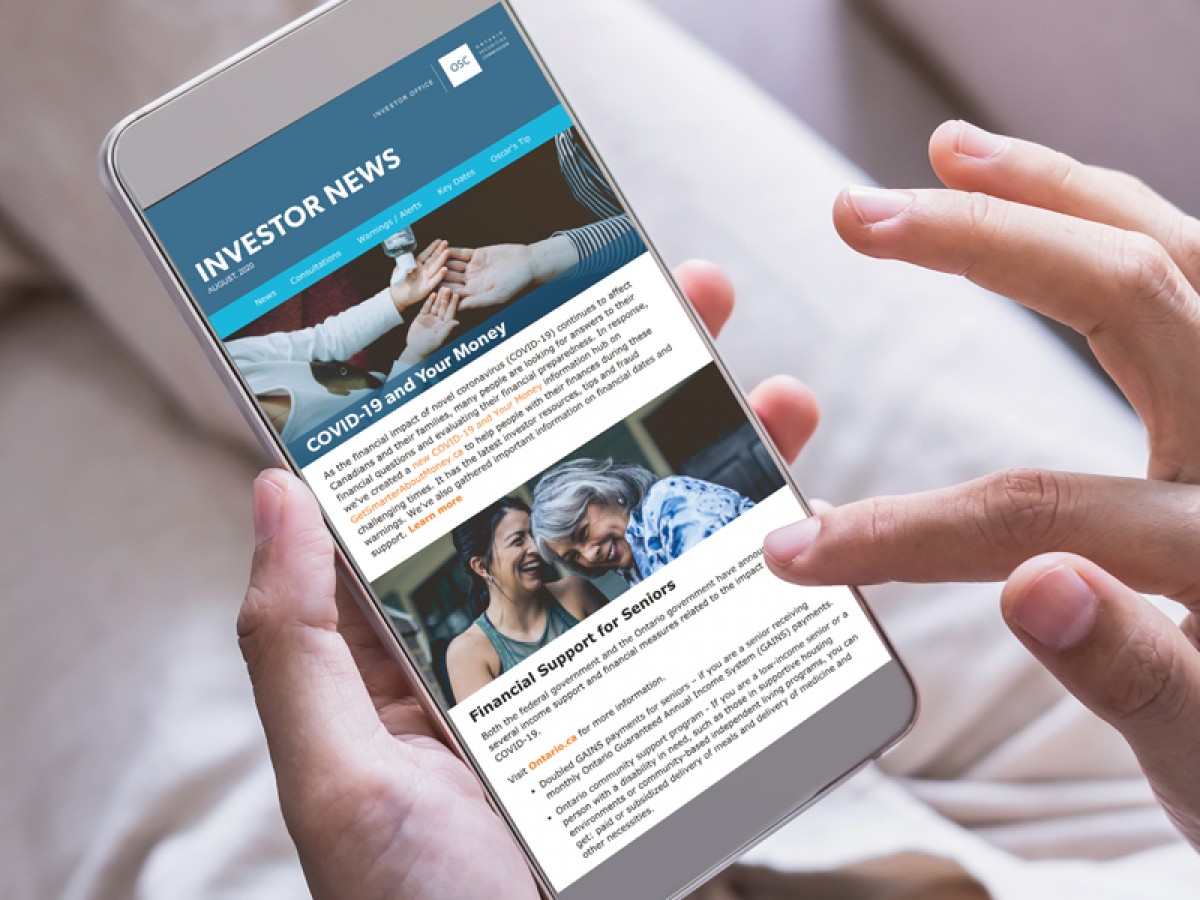 1 As of January 1, 2023, IIROC has become the New Self-Regulatory Organization of Canada (New SRO), which was formed through the amalgamation of two predecessor SROs, IIROC and the Mutual Fund Dealers Association of Canada (MFDA).