We encourage individuals to come forward with information about possible violations of Ontario securities law that have occurred, are ongoing, or are about to occur.
If you have already submitted a report, we may need to contact you. If you submitted anonymously, we will contact your lawyer.
Submit a whistleblower report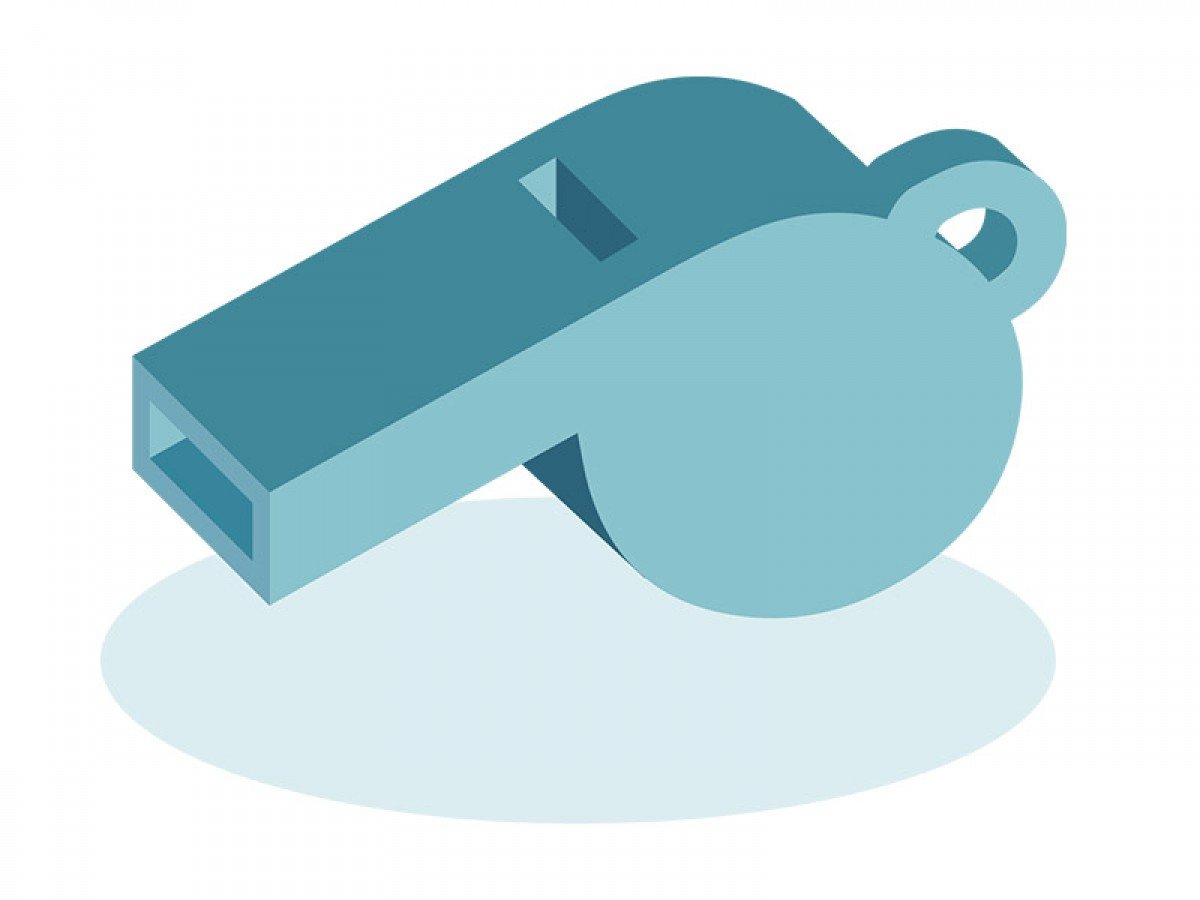 Program objectives
The whistleblower program aims to:
stop people who are breaking securities law and prevent or reduce investor losses
act as a deterrent to anyone considering violating Ontario's Securities Act
encourage businesses to improve their internal compliance systems
prevent people and organizations from retaliating against a whistleblower or making efforts to silence whistleblowers by providing robust protections to whistleblowers
reward qualifying individuals by offering a financial award
Whistleblower criteria
A whistleblower can be an individual, or a group of individuals acting jointly, who:
Potential whistleblowers may include employees, former employees, suppliers, contractors, clients and others.
Individuals or groups of individuals who have been involved in the misconduct being reported are eligible as whistleblowers and may qualify for a whistleblower award.
Businesses or organizations are not eligible as whistleblowers.
Types of misconduct to report
There are various types of securities-related misconduct, including, but not limited to:
insider trading or tipping
fraud
misleading corporate disclosure or financial statements
trading related misconduct, such as illegal distribution and/or unregistered trading and market manipulation
We welcome all submissions and look forward to working with you to bring persons or companies who breach Ontario securities law to justice.
Illegal insider trading and tipping
Refers to a person or company buying or selling securities of an issuer while the person or company is in a special relationship with the issuer and has knowledge of material, non-public information about the issuer. These violations may also include tipping, which is informing another person or company of such information about an issuer while in a special relationship with that issuer, and may also include trading based on a tip.
Examples of persons in a special relationship with an issuer include:
insiders, directors, officers or employees of the issuer
persons or companies engaging in, or considering whether to engage in, business activities with the issuer
Fraud
Refers to engaging in acts of deceit, falsehoods, or other dishonest conduct which results in financial deprivation or a risk of financial deprivation.
Corporate disclosure and financial statements
Generally, this involves a reporting issuer that fails to provide timely, accurate and complete information in its disclosure documents including, for example, in the financial statements, management's discussion and analysis and management information circulars.
Illegal distribution and unregistered trading
Generally, this involves the sale or attempted sale of securities to investors without complying with registration, trading and disclosure requirements under securities law. Examples include:
in the business of trading without being registered or without being exempt from registration
issuing securities without filing a prospectus or without an exemption from the requirement to file a prospectus
Award eligibility
Whistleblowers who meet certain criteria may be eligible for a financial award of up to $5 million. To qualify, your information must lead to an administrative proceeding in which over $1 million in total monetary sanctions is ordered and/or voluntary payments are made to the OSC. The Commission will determine award eligibility and amount in accordance with OSC Policy 15-601 Whistleblower Program.
Submit a report
You, or your lawyer if submitting anonymously, must submit a report online or by mail. A submission checklist and other key whistleblower program information have been prepared to guide whistleblowers through the process.
Submitting a report anonymously
If you prefer to report anonymously, you must be represented by a lawyer. Your lawyer will need to complete, sign and submit the Whistleblower Submission Form and related documents on your behalf. Please refer to the three-step process outlined under the anonymous submission section of Whistleblower protections section for more information. The OSC will make all reasonable efforts in protecting the identities of whistleblowers.